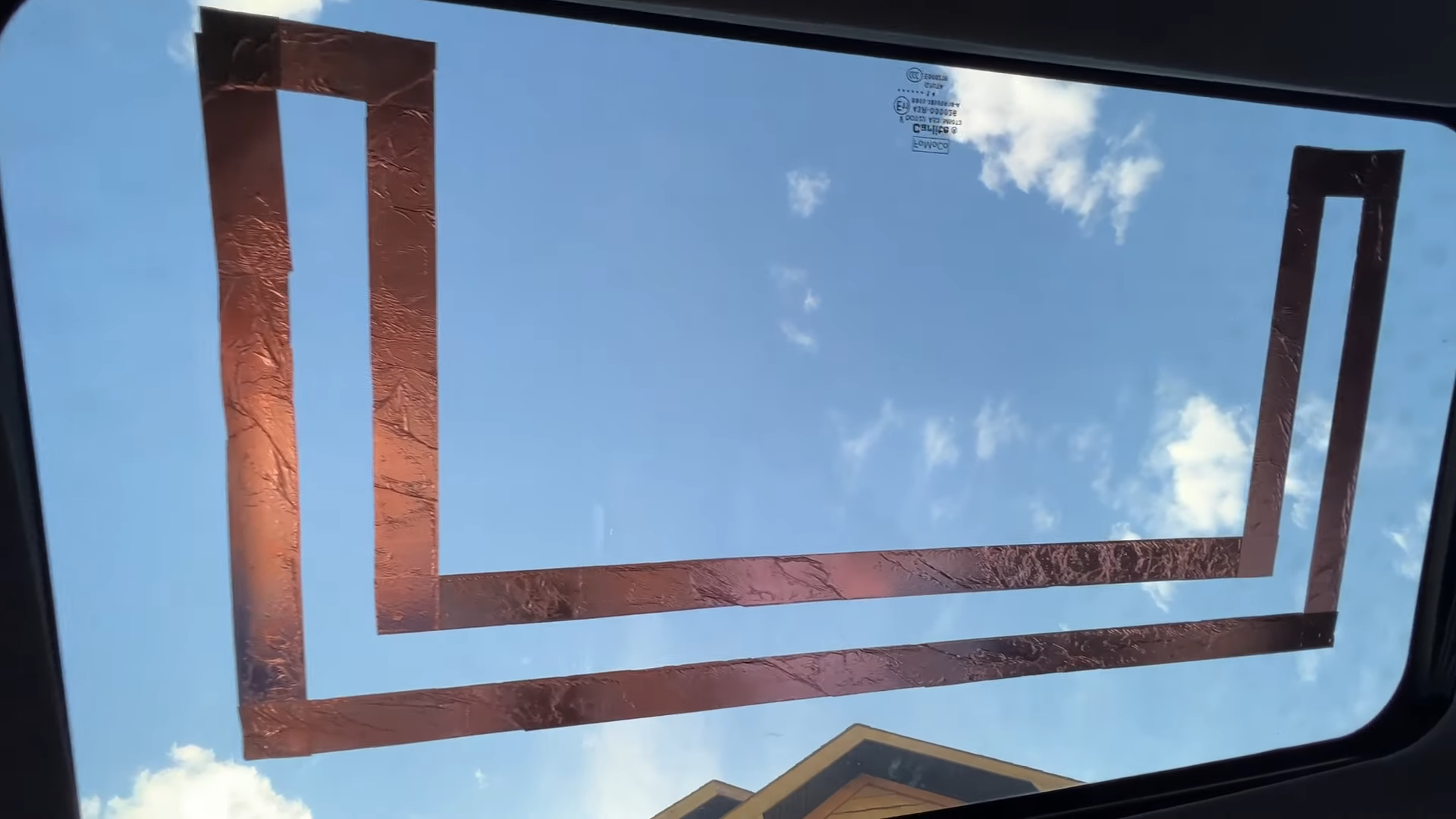 [Ben Eadie (VE6SFX)] is at it again with the foil tape, and this time he's whipped up a stealthy mobile sunroof antenna for the amateur radio operator with the on-the-go lifestyle.
You may recall [Ben]'s recent duck tape antenna for the 70-cm ham band, an ultra-lightweight design that lends itself to easy packing for portable operation. The conductors in that antenna were made from copper foil tape, a material that's perfect for all sorts of specialized applications, like the slot antenna that he builds in the video below. In the ham world, slot antennas are most frequently seen cut into the main reflector of a direct satellite dish, often in hopes of avoiding the homeowner association's antenna police. Even in the weird world of RF, it's a strange beast because it relies on the absence of material in a large planar (or planar-ish) conductive surface.
Rather than grabbing an angle grinder to make a slot in the roof of his car, [Ben] created a "virtual" slot with copper tape on the inside of his car's sunroof. His design called for a 39″ (0.99-m) slot, so he laid out a U-shaped slot to fit the window and outlined it with copper foil tape. His method was a little complex; he applied the copper tape to a transparent transfer film first, then stuck the whole thing to the underside of the glass in one go. It didn't quite go as planned, but as he learned in the duck tape antenna, the copper tape makes it easy to repair mistakes. A BNC connector with pigtails is attached across the slot about 4″ (10 cm) up from the end of one of the short legs of the slot; yes, this looks like a dead short, but such are the oddities of radio.