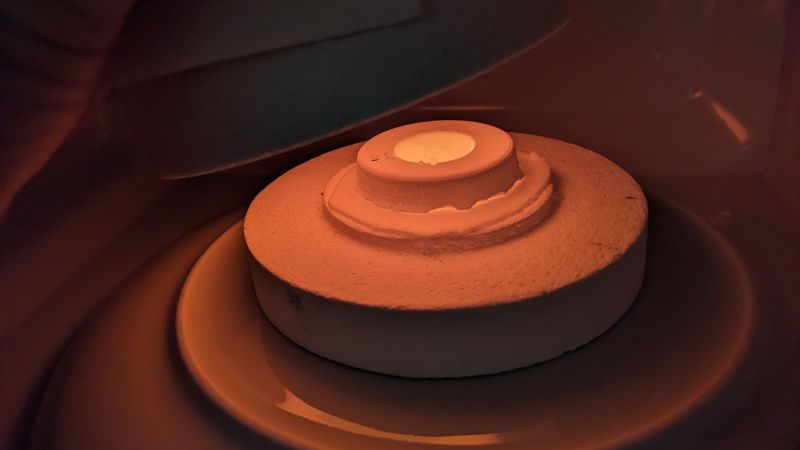 Fair warning: if you're going to try to 
mold uranium glass in a microwave kiln
, you might want to not later use the oven for preparing food. Just a thought.
Granted, uranium glass isn't as dangerous as it might sound. Especially considering its creepy green glow, which almost seems to be somehow self-powered. The uranium glass used by [gigabecquerel] for this project is only about 1% U3O8, and isn't really that radioactive. But radioactive or not, melting glass inside a microwave can be problematic, and appropriate precautions should be taken. This would include making the raw material for the project, called frit, which was accomplished by smacking a few bits of uranium glass with a hammer. We'd recommend a respirator and some good ventilation for this step.
The powdered uranium glass then goes into a graphite-coated plaster mold, which was made from a silicone mold, which in turn came from a 3D print. The charged mold then goes into a microwave kiln, which is essentially an insulating chamber that contains a silicon carbide crucible inside a standard microwave oven. Although it seems like [gigabecquerel] used a commercially available kiln, we recently saw a DIY metal-melting microwave forge that would probably do the trick.